Description
Original Autek IKey820 Universal Car Key Programmer
Support almost all vehicles in the world
Do not need pincode when programming keys for many vehicles
Can read pin code for many vehicles, only a few vehicles need to get pincode from other place
No ticket needed. You can program as many cars as you can.
Frequent monthly update
Low price to meet the economic crisis, cost-effective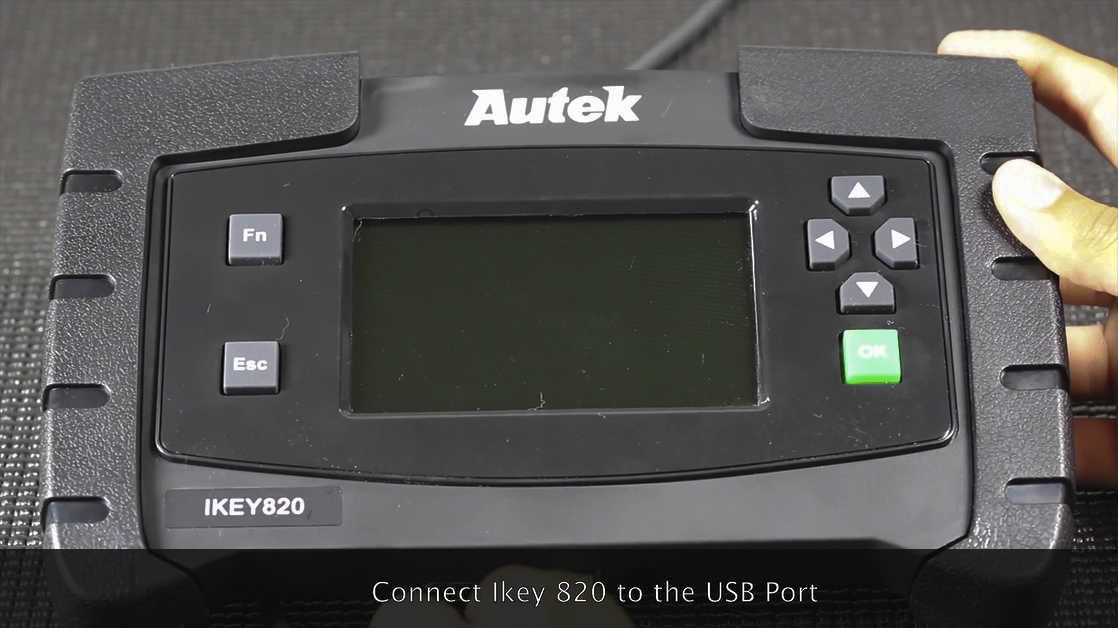 Hot sale Autek IKey820 auto Key Programmer Universal Car Key Programmer
The first choice for auto locksmiths &auto technicians leading tool covering over 60 car makers
Generate an excellent return on investment for your business with income stream
Enables locksmiths and auto-shops to gain access to leading edage technology at a competitive cost.
Autek IKey820 Features and Functions:
Year model up to 2017
Provide Roadside key& Remote Programming for Drivers
Read & Clear Fault Codes
Clear Ley Memory
Program Proximity& Non-Proximity Keys
Program Smart Keys
Program Plip Keys
Program Aftermarket& OEM keys
Program Aftermarket& OEM Remote Key Fob's
Read Immobilizer Pin-Codes From engine ECU or Body Control Module
Read Pre-Code data from engine ECU or Body Control Module
Professonal Car Key Programming for locksmith, garage, and car body repair centers
Autek IKey820 Update Info:
Ferrari read PIN Code, program keys for Ferrari 458, F122, F149
Maserati read PIN Code, program keys, remotes and keyless, Ghibli and Quattroporte
FORD up to 2017, read Pin code, program keys and delete keys.
Nissan PIN Code Calculator(20 digital pin code, 5 to 4 digital pin code), Glove code, ICU S/N, SEC S/N to Pin code
Fiat up to 2016(system 1 to 5), Read PIN Code, Program keys; Bravo,500,500X,Freemont Palio, Perla, Siena,Viaggio
Suzuki Type 1 to Type 4; 20 to 4 digit, 20 to 8 digit
Bently  2004-2005, 2006-
Land Rover Discovery 3, Discovery 4, Evoque, Freelander 2, Range Rover, Range Rover Administer, Range Rover Sport
Peugeot/Citreon Read Pin Code
Autek Ikey820 Update Main Highlights:
Bypass 10 min on most FORD Models!
Program FORD 128 bit system up to 2018 – Keys & Prox
2013 Dodge Ram Read Pincode + Program Fobik & Prox
Jeep Cherokee and Renegade 5 pincode read and program
Bypass Mazda incode/ outcode up to 2018
Bypass Nissan 20 digit up to 2018
Read Pincodes on most Chrysler group vehicles
Autek IKey820 Vehicle List:
Acura
,
Honda
,
Hyundai
,
Kia
,infiniti,lsuzu,Lexus,Mazda,
Mitsubishi
,Mitsuoks,
Nissan
,Subaru,Suzuki,Toyota, Alfa-rRomeo, 
Audi
, Bently,
Citroen
, Fia,
Jaguar
Land Rover
,Maserati MG. DS,
Peugeot
, Porsche,
Renault
. 
FORD
, Opet,Volkswagen,Scion,smart, 
Buick
, Cadillac, Chevrolet,
Chrysler
, Jeep, 
FORD
, 
GM
C,Hummer, Lincoln, Mercury,Pontiac. Dodge
Autek IKey820 Support Pincode Vehicle Models:
Alfa-Romeo, Audl, Bently, 
Buick
, Cadillac, Chevrolet, 
Chrysler
, 
Citroen
, Dodge, DS, Ferrari, Fiat, Ford(AUS)
Ford(USA), 
GM
C, Hyundai, Infiniti, 
Jaguar
, Jeep, Kia, 
Land Rover
, Maserati, Nissan, Opel, 
Peugeot
,
Autek IKey820 Update Guide:
Connect Ikey 820 to the USB Port.


Open the software for Update – Ikey 820 Update tool – Select Update Button.
Wait until it is complete.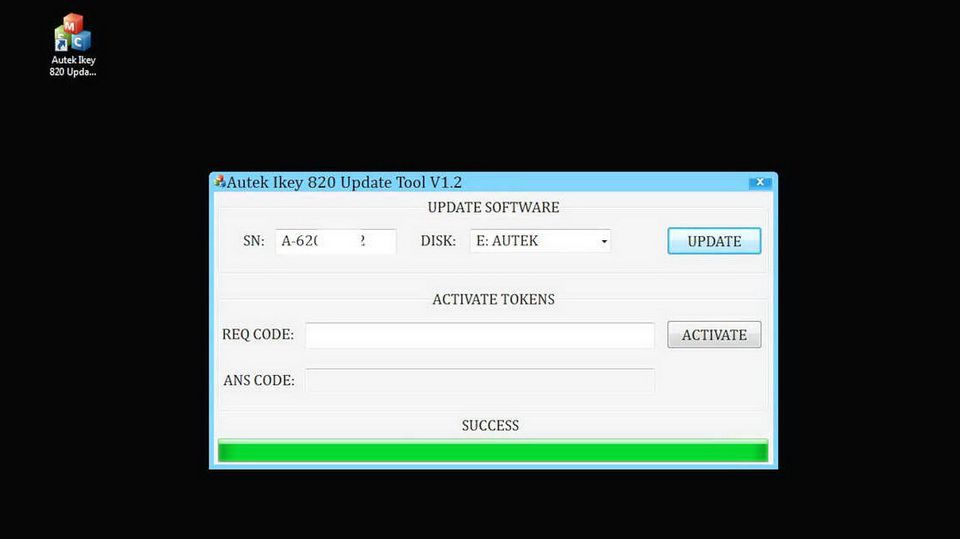 Autek IKey820 Reviews:
Review 1:It seem work well for American car, a friend use it in USA and said good for Dodge that i'm looking for.I'm waitting mine for Dodge from 2013.
Review 2:2005 infiniti g35 AKL selected by vehicle and year Read bcm code without issue(have had problems sometimes on these g35 to read bcm code through obdII with other machine) It Converted bcm to old and new pin automatically and asked which I would like to use Programmed In 30 seconds Success
Review 3:2007 Nissan Altima USA AKL Pulled bcm and auto converted to old and new pin and asked which to use Old unlocked and cycle ignition on to program  Out of there in 20 seconds SUCCESS
Review 4:2016 Ford fusion titanium USA prox AKL After getting door code from back of smart junction box and turning off alarm Select Ford fusion 2016 key and Keyless 1 with prox in slot in armrest Said wait ten minutes After maybe 3 minutes keys programmed doors cycled and programmer displayed key count +1 SUCCESS
Reviews 5:I just added a key to a 2005 Dodge Durango and it bypassed the PIN and programmed the key in 5 secs. So far I'm very happy with this machine!
Reviews 6:I test on f150 2018 all key lost and add key no success pincode error so i test on rav4 2016 immo reset and program key ok.
Autek IKey820 Customers Feedbacks:
2013 Cherovlet Cruze pulled pin and programmed 12 min wait success
201616 Ford focus went under 12 escape 10 min wait success
2010 Dodge Ram pulled pin and program no issues
2006 Dodge magnum r.h.k sucess pin bypass
2006 Ford Escape sucess bypass wait add key.
2006 Honda Civic sucess
2013 Toyota RAV4 add a key H chip success.
2006 Ford Explorer add key bypass wait
2008 Mazda tribute. Less than a minute
2005 Honda Odyssey very fast
2008 Chrysler 300c programmed but it was done under 2011
2008 Toyota Camry pts. Copy done quickly
2007 f150. Less than a minute
2009 Nissan Versa. Keys stolen with one remote. Erased all and put back the one they had until new one comes in. Took longer to scroll through the menu…
2014 Chevy Spark pulled pin under hmm, no option to program key…programmed under 2015…about 15 min start to finish
2016 Toyota Corolla prox fba suffix. Add Virginized proximity went right in
2016 Ford Mustang done under a minute
2006 Caravan added key
2013 Ford Explorer Add Key Success 10 min wait, but I feel like it went faster.
2011 chevrolet suburban programmed a 6 button remote in minutes
2010 jeep wrangler all keys lost OHT remote key. Pulled pin and programmed even the remote.
2007 Ford F-150 program in about 12 minutes
2017 Dodge Ram fobik done under 2015 ram key
2012 dodge charger tombstone…less than 90 seconds.
2009 Smart car. Done in under a minute.
2016+ Nissan Titan with prox key only gives option for keyed ignition and won't communicate. Works fine under Murano though. FYI also uses the same prox
2016 Subaru Impreza all keys lost reset succes, add key success, remote add success
2001 Ford expedition 10 min and done.
2009 Accord okay
2013 Patriot no issues
2006 Cadillac cts AKL 12 minute wait
2013 Nissan Sentra PTS AKL success super fast
2003 Mazda 6. AKL, erased and added 2 keys successfully.
2015 Grand Cherokee Dealer pin Programmed successfully
2013 Dodge Ram Read Pincode+ program Fobik&Prox
2007 camry remote key Key type 2. Remote type 2 1 minute
2012 Mazda 2 Program successfully . Remote done on board
2009 Mitsubishi Galant. Only had remote as an option, but it did program the key in a few seconds under remote
2000 Lincoln Town Car 10 minute wait and done. It was akl only gave an option for that. If the customer only wants 1 key then piggy back the second ford key in with your service key. Quick easy money and no tokens spent.
2007 Pontiac Torrent. NO option on this machine. However Key programs under 2007 Chevy Cobalt and Remote under 2007 Pontiac g6.
2018 Nissan Altima, 5 button Prox. AKL under 2min
2015 F150 added key
2012 Ram pulled pin, erased and programmed pod key
2011 Impala programmed key
2001 Ford Mustang sucess 10 min wait akl. No add key so had to use ghost key to add .
2005 Ford Focus sucess 10 min wait akl.
2005 Pontiac grand prix
2009 Dodge Caliber Success Pulled pin. RHK.security light continued to blink constantly for a long time. Turned ignition off then waited 1 minute then everything was back to normal*
2006 Mitsubishi Endeavor – added keys no problem.
2001 Jeep Grand Cherokee…Success in 1.275 seconds
2008 Honda Civic add RHK. Start with all ready programmed key took about 3 minutes if that.
Programmed 2016 Ford F250 AKL. 10 min wait, cycled 2 keys and fired up.
2014 Dodge Ram 1500 Success ikey 820. Programmed under Dodge Ram Used a GQ4-53t fobik remote IZY does not work dash will say wrong key. Pulled pincode
Do not turn ignition on during entire process. Fast programming under 2 minutes
2016 Dodge caravan, 2015 was last option. Pulled pin, erase keys, add 1 fobik and one pod key.
2003 F150 no place to add a key erased their key and added two keys work perfectly 10 min wait
AKL 12 Mitsubishi galant Done
08 ford e-350 van Key type 2 7 seconds Impressive
04 ford explorer
2015 sonic pulled pin and programmed 12 minute wait. Immo light was still on after and cluster said l3 did a hard reset and good to go.
16 Ford explorer prox
Had to wait 8 minutes then programmed in
2014 Chevy Silverado Remote Program…Success
2013 Dodge Avenger, pulled pin and programmed RHK in a fla$h….
Yes I programed a 2009 chevy impala. With no trouble
2009 Nissan Rogue twist programmed key under ymm but programmed remote under system and type 1
2009 Chrysler 300 pulled pin and programmed under ymm
2008 Dodge Charger Daytona. Pulled pin and programmed under ymm
11 Pilot, add key…easy peasy. I like the way it programs the remote portion of the key also.
2016 Kia Soul programmed flip key
2007 Nissan Sentra twist knob pulled pin and programmed took about 1 minute
13 Chrysler 300 AKL pulled pin and program in about a min
11 Kia Sorento AKL program prox very easy had to get a pin code would not pull pin
14 doge ram AKL pulled pin programmed easy
09 equinox program remote
10 Nissan Sentra AKL programmed easy
2008 Toyota Tacoma toy44d – PT add key no problem
16 ford escape suscess
'13 Kia Optima PTS success. Kia > By model > Keyless type 1
2014 FORD F-150-DUP REMOTE MASTER–10 MINUTE WAIT NO ISSUES
2009 CHRYSLER 300-DUP REMOTE MASTER-PULLED PIN. DONE IN UNDER A MINUTE
2008 Mazda 5 program the key for some matter of seconds
2014 Toyota Camry add Key – it was a success but I had to program the key twice for the security light to go out
2011 f-150 add a key 10 min wait and done
2008 honda civic. Took several tries but was successful
2014 F150 Add key 10 minutes and done.
2015 Dodge Dart pulled pin and programmed under type 2.
98 mercury mountanieer no option for 98 went under 99 10 min wait and key programmed just fine.
04 Cadillac CTS. AKL, 12 minute wait. Done.
99 ford explorer, akl 10 min wait and done
14 escape keyed add Said wait several min Bing Bing done in 30 seconds
2013 GMC Sierra SLT key and separate remote done and done
2013 Dodge Dart fobik sucess. Pulled pin and program.
2017 Ford Focus hs rhk sucess bypass wait and programmed remote at same time.
2017 Ford Fusion prox. Sucess
2005 Ford Taurus! AKL
Added a key to a 2017 Honda Civic in less then 2 minuets with the IKEY820.
Add key! Fast!
2000 Ford Focus. Owner had 1 key, computer said three. Erased and programmed 2 keys. Took longer to swap out the keys…
Just spent way too much time on a 2002 VW Passat wagon.
Pulled the pin with the 820 under type 1. Wouldn't program until I removed the after market radio. This was to add a key. With the radio in the keys were deleted and wouldn't go back in. But the good news for the 820 is that the TCode wouldn't pull the pin with the radio on or out. And wouldn't communicate either.
Win for the 820.
2016 GMC Canyon remote program Success … No option listed for keys
2008 ford ESCAPEE hi-bird
If it was 10 seconds i am Exaggerating
Well the 820 program a 2016 Mitsubishi Outlander proxy
2013 Ford C-Max under y m m ten minute wait and done keyed ignition
2013 Subaru Crosstrek, G key. Added a key. It has the protocol for all keys lost.
program de 2011 Nissan Pathfinder didn't even have to add the PIN code program to 2008 Dodge Nitro rather pin program easy
2005 Honda Accord add a key success
2011 Sentra PTS. Easy peasy
06 Mercury Mariner…cx changed computer, selected add key…done in 30 seconds.
2009 Nissan Rogue under y m m pulled pin and programmed fast.
2008 Dodge caravan under y m m pulled pin and programmed fast.
2006 Ford 500 under y m m bypassed wait.
2006 Lincoln zephyr under y m m bypassed wait.
2010 Ford Fusion under y m m 10 minute wait.
2008 Dodge Caliber under y m m pulled pin and programmed fast.
2015 Ford f150 AKL .. h/s rhk 128 bit.
Start to finish 3.5 minutes
2007 Honda Element Canadian add key sucess.
2015 Lexus ES350 and 2007 Nissan murrano twist start done
Didn't even ask for a pin for the Nissan I love this programmer
02 jeep grand Cherokee. Programed key but does not pull pin
2001 Audi A6 pulled correct pin and programmed
2013 edge prox added , 10 minutes wait
05 pathfinder added key
11 rav 4 prox reset and added prox
2001 Mitsubishi Montero AKL Less than a minute start to finish and Done!
14 Altima quick and easy
15 journey pulled pin and program
14 avenger pull pin and program
14 Chrysler 200 pull pin and program
08 grand Cherokee pull pin and program
13 Fusion active alarm took about 30 seconds
2006 Buick rendezvous akl "key type 2", 12 min wait. 07 F150, akl, "key type 2" zero wait. 03 f150. wanted to add a spare key, didnt see provision for, did akl, 10 min wait
2009 Buick LaCrosse–program keyless remote-success
2012 Chevy Malibu-Keyless Remote-Programmed under "Key & Remote"-selected "Remote" (there were 2 other options for remotes that it would not program under)
2014 Hyundai Sonata–keyless remote–no option for remote only programming
2013 dodge journey-dup prox-pulled pin-easy peasy
2009 mazda cx-9-AKL-when you go it it lists 3 options all of which are labeled "KEY" the 2nd "key" option is what worked.
2009 Toyota rav4. Took less the 30 seconds to add a second key.
2018 Escape —- AKL ………. erase bypass took about a minute
2015 Ford Focus add 2 keys success
2007 Ford Escape under y m m bypassed wait.
2005 Mazda 6 under ymm instant program.
2009 Dodge Caliber under y m m pulled pin and programmed fast.
2008 Ford Fusion under y m m bypassed wait .
2015 Mazda 6 Prox add key….. SUCCESS in under 2 minutes from hookup to disconnect
2010 Ford F150 Super Crew. Add Key. H92 M/M/Y 10min bypass. Success
2013 Dodge caravan add Fobik, 2 min and done.
2005 Ford Escape … success… Akl, but used add key. In and out in under a minute. OBP remote.
2007 ford escape program 2 keys 10 min bypass fast
2004 Lexus sc430 AKL no problem took about 2 minutes under type 2
2018 Chevy Express van add remote. Big success! Now I can order 22 more
2016 Mazda 6 and 3. Akl worked fine.
2014 f350 add rhk. Sucess 10 min wait
2016 Mazda 6 prox. AKL followed the instructions
2005 Honda Accord, Remote Key programmed. Remote portion had to be on board programmed.
2018 ford focus keyed ign. Success. Less than 4 mins
Autek IKey820 Technical Data
| | |
| --- | --- |
| Operating system: | Linux |
| Meemory: | 64M RAM |
| Flash: | 8G |
| Display: | 4.3″(480272 pixels) |
| Operating temperature: | -20~+60°(+32-+140°F |
| Storage temperature: | -20-+70 C(-4-+158F) |
| Power supply | 12-18v power provided |
| | via vehicle battery or adaptor |
| Packing dimension: | 290x 220x80mm(LXWXH) |
| Net weight: | 1.4Kg |
| Gross weight: | 1.5Kg |
Autek IKey820 Package includes:
1pc x TOOL BOX
1pc x MAIN UNIT
1pc x MAIN CABLE
1pc x honda-3
1pc x kia-20
1pc x HY/KIA
1pc x USB CABLE
1pc x CERTIFICATE
Related Files
Autek IKey820 Programmer Update and Active Guide.pdf
Autek IKey820 Programmer Vehicle Function List.pdf
Pictures of Autek IKey 820